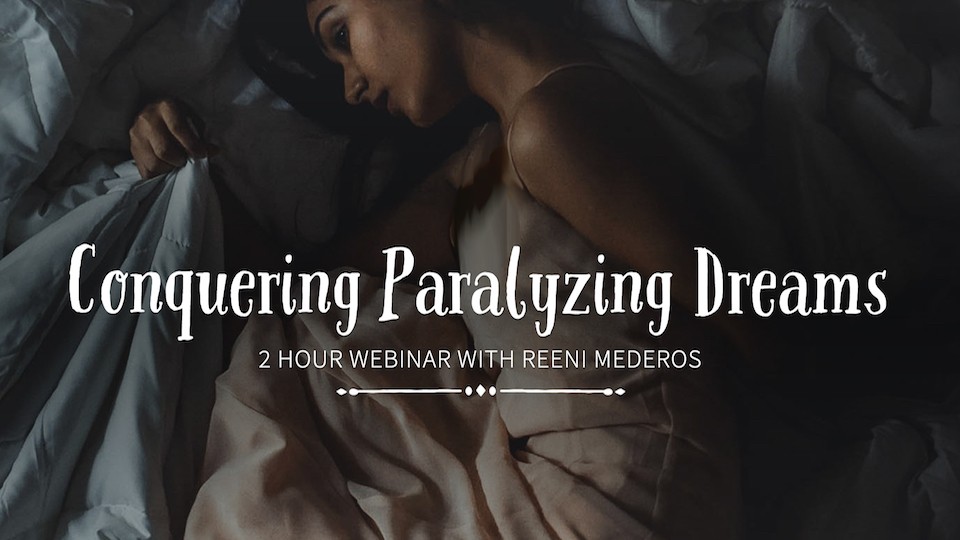 Conquering Paralyzing Dreams - 2 Hour On-Demand Webinar with Reeni Mederos
Unlimited Viewing Access
Paralyzing Dreams - Are They Demonic or Warning Dreams?
by Reeni Mederos
I wanted to write to you on a more personal level. I am really looking forward to this webinar on Conquering Paralyzing Dreams. The Bible says that God gives His beloved sleep and yet there are many times our sleep gets disturbed for various reasons. Sometimes our dreams come from much toil and laboring throughout the day as our minds just have a hard time settling down, which can make us vulnerable. But God also speaks to many people in dreams who are prophetic for instruction, for fellowship and also for warning. Sometimes those warning dreams feel like they might not be from God because they can be terrifying in nature. This kind of fear is not a demonic fear, it is the fear of the Lord.
A great example of a terrifying and disturbing dream from God is in Daniel chapter 7 when God takes Daniel into a night vision and Daniel is greatly disturbed by the dream because of its warning nature, but he realizes God is the originator of the dream and He cooperates with God in continuing to see what God is wanting to say and do. In the first 14 verses, Daniel describes the dream. He's actually within the encounter face to face. Can you imagine the night sweats he must have been having from what he saw? He's having what seems like a nightmare but it's an actual dream from God. Then in verse 15-16 it says;
"I, Daniel, was troubled in spirit, and the visions that passed through my mind disturbed me. I approached one of those standing there and asked him the meaning of all this."
Daniel is quite disturbed by the dream. If you pay attention to the imagery of His dream and think about it, it looks pretty scary. But this wasn't a demonic dream. Then for the rest of the chapter, God explains the interpretation of the dream. Even after God explains the meaning of his dream, Daniel says in verse 28;
"This is the end of the matter. I, Daniel, was deeply troubled by my thoughts, and my face turned pale, but I kept the matter to myself."
What? Daniel's face turned pale? Daniel left the dream very, very troubled. The images in his head had to be terrifying. He wasn't crazy. God was showing him something very frightening. What I am saying is that sometimes dreams can definitely be paralyzing dreams from the enemy and clearly needs to be renounced and dealt with. We are going to talk about that. Other times, God is trying to get our attention from what seems like a disturbing warning dream. They can feel similar. I have had this happen many, many times. It took time for me to learn the difference. If God is trying to get our attention and we are passing off these warning dreams as demonic, we are missing something huge! The question is, how do we discern which of these so called terrifying dreams are of God and which are not? This is what we are going to talk about tonight.
I know many of you are very prophetic, hear God's voice and yet God is calling us to a higher realm of discernment and interaction with Him in the realm of the spirit. I have taught prophetic schools for years and years and yet God's people are still struggling with hearing the voice of God properly. This just should not be. I want to help you and take you to the next level. God uses dreams and other ways to communicate with us that are very Biblical such as His word, worship, prophetic utterances, prayer, encounters, etc. I'm an activator of the Lord and I equip God's people in the things of the spirit. I want to help you with the right tools, protocols and discernment on these very real spiritual matters.
We ARE NOT to be afraid. God has NOT given us a spirit of fear and yet Daniel's dream was very terrifying. The difference in this dream is that Daniel is a righteous man of prayer and I believe God revealed deeper, more serious things because of His level of maturity and being able to handle some deeper truths that maybe other people are not yet ready for. This is called MATURITY. God wants us to mature in our relationship with Him, not just by reading the Bible everyday but to also know how to handle these encounters we may have and that He brings us into. It's time to go deeper guys!
The spirit world is a very real place. Many Christians are afraid to navigate it and they would rather stay comfortable and lukewarm. Spiritual warfare has been taught for so long that the Church have become afraid of the things of the spirit and writes things off as demonic. We are NOT to be afraid of the devil but we are to CONQUER and OVERCOME him. I personally don't like giving the devil the time of day. I don't even like mentioning his name. I'd rather give a glory message and hang out with God and get drunk in the spirit all day long. However, as we grow and mature in the spirit and in our relationship with God, He begins to give us mandates to be an influence in a particular arena and we have to be equipped or we will forfeit our calling. We don't war with old school spiritual warfare practices that bring us more unnecessary warfare, but God is bringing us to a place of maturity and precision in navigating the realms of the spirit. I feel this so strongly in my spirit and I feel like shouting it on the rooftops! I want to see God's people informed, equipped and empowered!
We are going into the deep tonight. We are going in boldly and fearlessly. We are going to discuss the supernatural world around us. What to do and what not to do. How to discern and how to be prepared. The end times are upon us and the book of Revelation has some pretty crazy details of what is yet to come, but we are NOT to be afraid. If you read Revelation closely, especially concerning the seven seals, the judgment is for the lukewarm. We may think its for the unsaved, but the judgments are released upon those who supposedly know God but are lukewarm Christians. This is why Jesus said He would rather that we be HOT or COLD because the lukewarm will be spewed out of His mouth. Now that's really scary! These are some very sobering words from Christ Himself. I believe Jesus is prodding us to deep relationship with Him and causing us to make up our minds if we will be for Him or against Him. Being lukewarm and complacent is the same as being AGAINST Him. It's time for the Church to arise and to take dominion and grow up!
I look forward to seeing you on the webinar. It's gonna be crazy amazing as we ascend to the mountain of the Lord and hear the word of Lord for this season! You will never be the same after the spirit of God gets hold of you!
Click the REGISTRATION link below and join the webinar. You will have unlimited access to the ON-DEMAND recording to review at your leisure. See you in the class!
Love in Christ,
Reeni Mederos, Founder of Warriors International & Spirit Academy
---
WEBINAR DETAILS
Many people, even Christians, experience paralyzing dreams, or what is also known as "sleep paralysis." Doctors and psychiatrists try their best to medically explain why a person has these sleep episodes, but only to partially explain what is really going on. Dreams are mentioned throughout the Bible many times and is one of the legitimate ways God communicates to His people by His spirit. God communicates His message in the night through these "night visions" which can come through His holy angels, but there are also other spiritual forces that try to send messages that are not of God who also bring harassment in the night hours if they can find an open door in a persons life. These agitating beings can cause paralyzing dreams which can be frightening. Many of these paralyzing dreams can come as a result of open doors to the occult, things we watch on TV, relationships and ungodly soul ties, bloodline curses, accusations and many other open doors. God promises us as Christians that He has not given us a spirit of fear, but of power, love and a sound mind (2 Tim 1:7). Many also experience physical manifestations as well as spiritual ones. HOWEVER, because of the blood of Christ, we can conquer and overcome these terrorists of the night if we know where to look for the root cause of these happenings. If you have been having paralyzing dreams, you are NOT crazy. Many other Christians around the world are experiencing the same occurrences. These are very real spiritual encounters, although they are very unpleasant and unwanted. The problem is that not many churches want to talk about this subject matter, yet people are being victimized every day! What are we to do? It is time to overthrow these harassments once and for all!
We as Christians can be completely free from these night terrors and night harassments. The spirit world is a very real place and many Christians who love God with all their hearts are puzzled as to why they are continuing to experience these phenomenas. It is understandable if unbelievers have these paralyzing dreams because those who live in darkness are under the domination of Satan's influence until they can come into a relationship with Christ. But as for Christians, those who believe and have accepted Christ into their lives, can still experience sleep paralysis because of unhealed places in their lives. So the question one might ask is, "Why am I having these kinds of dreams?" The devil doesn't play fair. God says in Hosea 4:6, "My people are destroyed for lack of knowledge." God doesn't want you to be ignorant concerning spiritual matters. He wants you informed, equipped and empowered!
In this on-demand webinar, I will explain and expose the enemy's tactics and attacks in your mind, but especially when you are sleeping. I will also give you Biblical instruction on how to overcome and conquer these night terrors so that you don't have to be victimized by the enemy any longer. Sometimes we don't realize that there may be open doors that give the enemy legal access into our lives and specifically our minds. The mind is part of the soul and although our spirits are redeemed, the body and soul still undergoes transformation as we grow in the spirit with the Lord from glory to glory. The Bible commands us to renew our minds daily. [and be renewed in the spirit of your mind - Ephesians 4:23] The imagination is one of the devil's ways to attack people, especially Christians, to harass you and to instill a spirit of fear through the night hours to paralyze your God given destiny, not just your dreams. Your mind is not the devil's trash can! You can stop these night terrors once and for all through being equipped with Biblical strategies, repentance, the blood of Jesus, scriptures, worship and many more spiritual tools that God has given us to be strong in the Lord and in the power of His might.
This webinar will expose the deeds of darkness while bringing new hope and spiritual insight to maintain freedom from paralyzing dreams. It will bring to light what goes on in the night hours when the enemy likes takes advantage of our vulnerabilities. I want to teach you how to be strong in spirit so that you know how to close any open doors to the enemy and to close them permanently. Sometimes it takes a little bit of spiritual discernment of what is really going on behind the scenes of paralyzing dreams that doctors may not be able to explain unless they are spirit filled Christian doctors with seasoned experience in the spirit world along with their medical expertise.
I am excited to provide this class for those who have ever suffered from paralyzing dreams or if you know of others who do. This is a great class to not only equip you for your own personal life but can also be an evangelistic tool to help those who don't know Christ who are possibly ready to accept Jesus as their Lord and Savior.
In this webinar, students ask questions in a safe and private online environment where you will not be judged or condemned for the things that are happening to you, but where your concerns can be addressed with the guidance of the Holy Spirit, Biblical instruction and with the compassion of Christ. The bottom line is that you should not be tormented in your sleep in any way. Jesus paid the price for your freedom and freedom is God's will for your life.

I look forward to witnessing many people being set free not only from paralyzing dreams but also other areas of their lives as a result of this webinar. I look forward to having you in the class.

Course Instructor: Reeni Mederos - Founder of Spirit Academy
Optional: Be prepared to take communion together as a class to honor the Lord Jesus Christ with the first fruits of our time and have your communion elements ready such as a piece of cracker and water or juice.

Here are some of the class perks you're getting...
Watch Anytime On-Demand at your leisure.
Comment with other students
FREE Online Spiritual Gifts Test
FREE Downloadable Communion Prayer Model
Unlimited On-Demand Access to this video as long as this class is available online.
Refund Policy: No refunds once you have logged into your course.
Registration Problems: Should you have any difficulties with your registration process, try using an alternate email address for your registration.
For further assistance, please email us at [email protected] or call or text (404) 220-7771.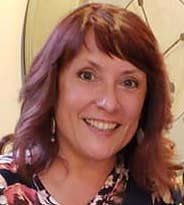 "Wonderful class! Just what I needed. Thank you Reeni, you are a gift from God! I will definitely be taking more of your classes, be blessed in Jesus' perfect name!
- Laureen Sanchez, Mysterion Academy Student
Your Instructor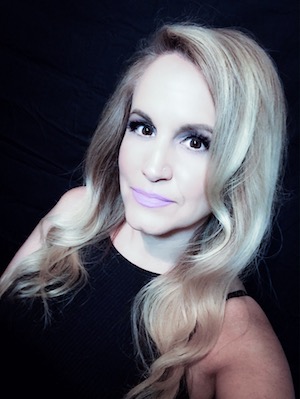 Reeni Mederos is the founder of Mystérion Expressions, Mystérion Academy and Mystērion.TV and is a revelatory motivational speaker, author of "The Weapon of Peace," and pioneering seer and a fiery prophetic psalmist who releases the fire of Seraphim with a passionate love for Christ in her spontaneous worship over cities, regions and nations, piercing individual lives with her contagious passion for Christ and adventuring the realms of the Kingdom following hard after God. Reeni has been activating the Body of Christ into God's supernatural realms for over 25 years with her online schools, live broadcasts and webinars, and on-location activation encounters, helping others to discover and fulfill their God-given destiny scrolls.
With a down to earth prophetic mentoring style that is easily received, Reeni's ability as a prophetic seer brings restoration to a persons God given identity from God and their original blueprint design from heaven. Hope is restored that brings healing to the heart, drawing out the gifts and callings within a person, and raises confidence levels as she administers pinpointed activation strategy with divine wisdom . As Reeni draws out the inner potential of a person's calling and hidden inner treasures with keen prophetic insight into the heart and anointed instruction, many discover the reality of their God-given blueprint, identity and destiny on accelerated levels in a very short period of time that results in a life that is transformed and equipped to do mighty exploits in God as matured sons and daughters of God.
Courses Included with Purchase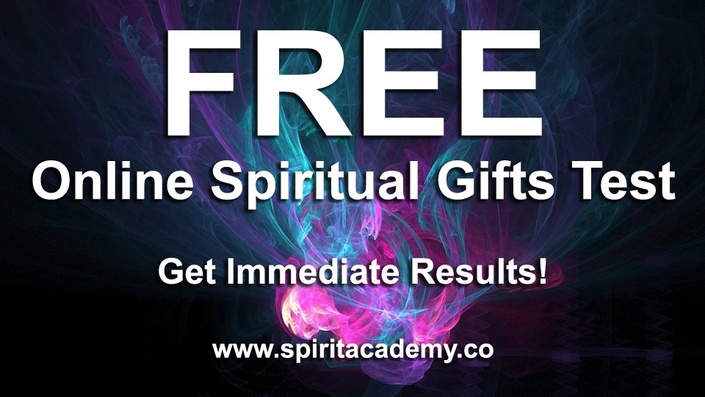 FREE Online Spiritual Gifts Test
Get Immediate Printable Results!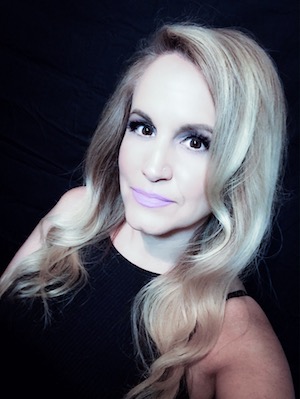 FREE
Original Price: $0