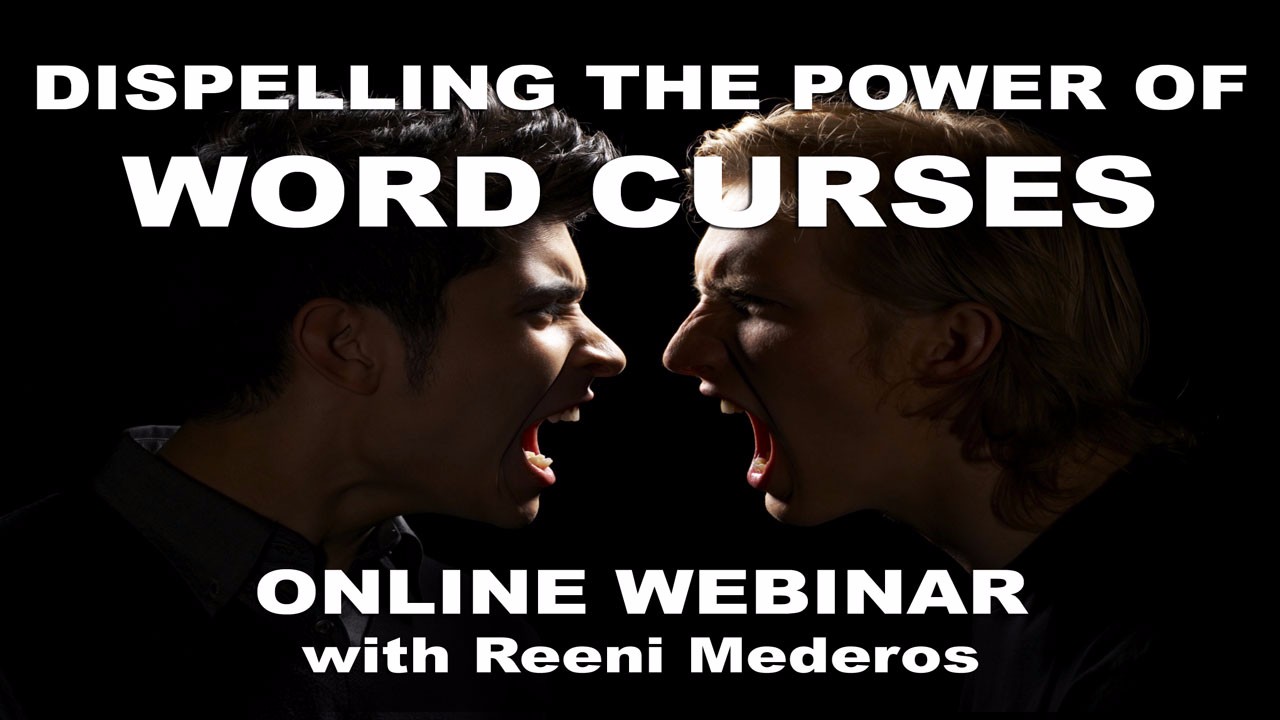 DISPELLING THE POWER OF WORD CURSES - 2 HOUR ON-DEMAND WEBINAR
with Reeni Mederos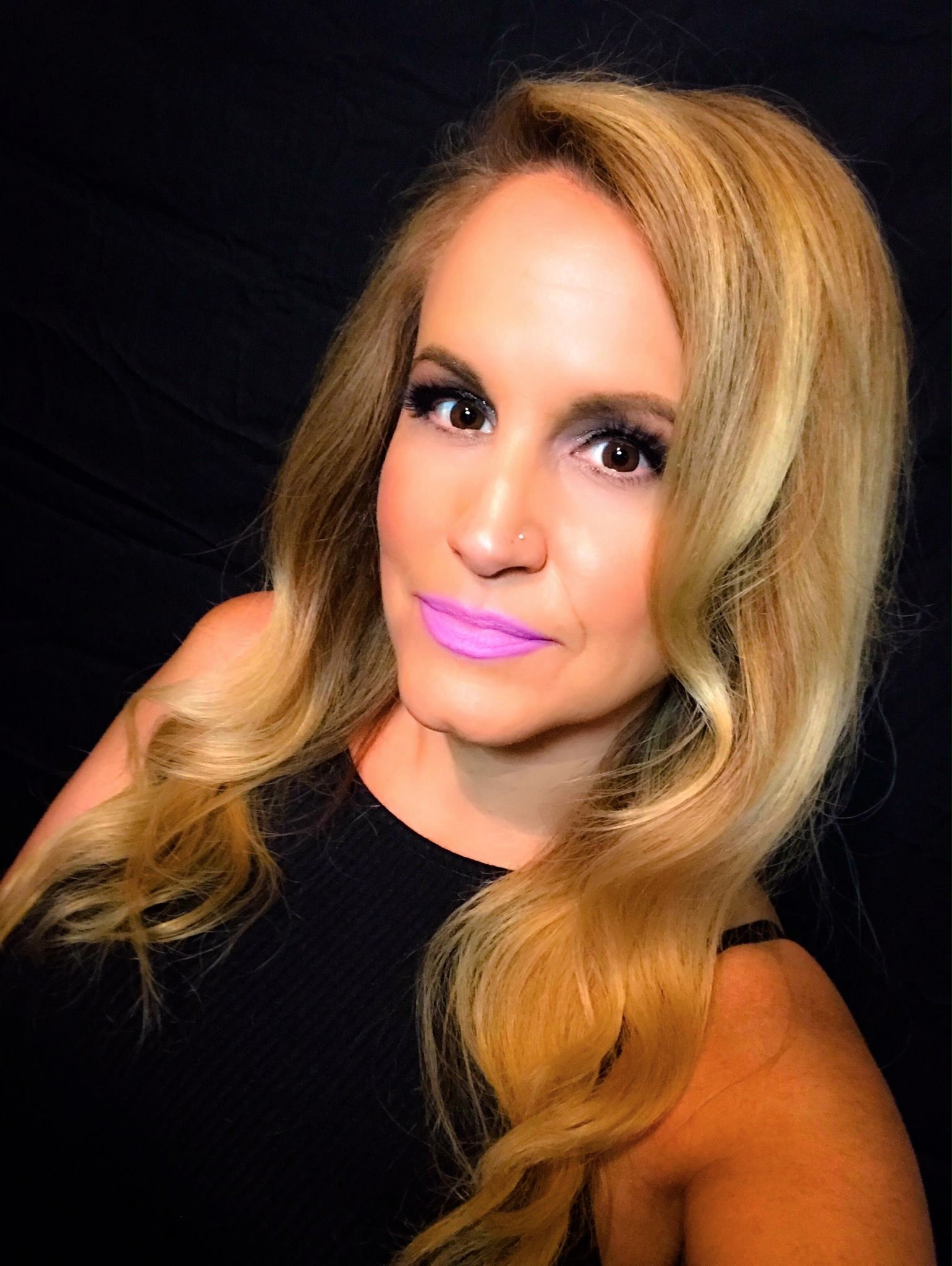 Have you ever experienced accusations and words of condemnation thrown at you that you just couldn't shake? You know what we mean. The kind that causes pain in your heart like a dagger and where you can't get those words out of your mind and causes you to lose your peace? Those are called word curse! It is a form of witchcraft but comes through accusations of the enemy that gets lodged not only in your mind but also in your very being. Our bodies are made up of 78% water and when something is spoken to us in words, whether good or bad, the vibrations of those words get lodged into the memory of our DNA, the building blocks of life or death. The Bible says in Proverbs 18:21, "The tongue has the power of life and death, and those who love it will eat its fruit." Those who love it are those who are in agreement with either cursing or blessing. Many times we don't realize that even though we consciously don't want to receive these negative word curses, we still agree with them unconsciously because we are either guilty of the accusations or we feel guilty that it's partially true from false guilt.
Sometimes accusations (or word curses) are so strong and hit us where it hurts the most that we have a hard time shaking them off as they sound like broken records in our minds. They are purposed to wear us out and if we do not take aggressive action to renounce and denounce these curses, they become a permanent part of our DNA and will begin to affect our minds, our attitudes, and our belief systems...even to the point of causing sickness in our bodies. This is why the Bible clearly admonishes us to cast down vain imaginations because word curses are exactly that, vain imaginations.
In this powerful webinar, you will learn to not only recognize when you are under the spell of a word curse, but you will learn how to identify them, find the root of where it's coming from, why you are experiencing them and how to get rid of them not only your mind and heart of them but also to cleanse your DNA and physical body of these words that Satan attacks you with to control you. Word curses are definitely a form of witchcraft and can come from many different sources, including other Christians. We are living in a day and age where negativity prevails and it will take a strong aggressive stand from those who are diligent in their relationship with Christ to know how to effectively "cast down" these imaginings that are very real to its victims. The question is, have you been victimized by word curses? One of the sure signs you are is that your peace goes right out the window.
Reeni Mederos, your instructor and mentor for this class, will take you through this 2 Hour LIVE Webinar Recording and the process of opening God's solution to ridding your body, soul, and spirit of these negative words in your life once and for all. Reeni will share with you her prophetic secrets that keep her on top of the game that continually keeps the devil under her feet on a daily basis. You will receive in depth Biblical instruction, training, equipping and activations along with posting discussion comments with other students as students ask their questions on the chat and conference call. Engage in the webinar in a down to earth, up close and personal format. Even if you were unable to attend the LIVE session, you will have unlimited access to the ON-DEMAND recording for as long as this webinar is available online. This gives you plenty of time to review the webinar over and over again, take notes and really absorb the Biblical truths given to equip you as God's end time warrior who has no mercy on the devil when it comes to word curses. Now is the time to silence your enemies once and for all! SEE YOU IN CLASS!
Optional: Be prepared to take communion together as a class to honor the Lord Jesus Christ with the first fruits of our time and have your communion elements ready such as a piece of cracker and water or juice.
Here are some of the class perks you're getting...
Watch Anytime On-Demand Video at your leisure.
Post comments with other students
FREE Online Spiritual Gifts Test
Unlimited On-Demand Access to this video as long as this class is available online.
Refund Policy: No refunds once you have logged into your course.
Registration Problems: Should you have any difficulties with your registration process, try using a different internet browser to register or an alternate email address for your registration entry.
For further assistance, please email us at [email protected] or call or text (404) 220-7771.