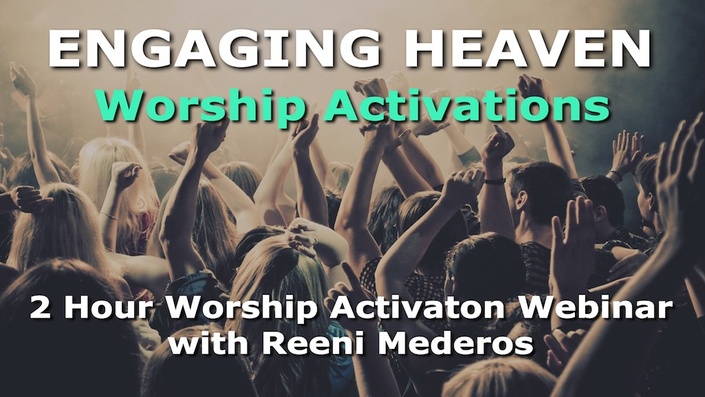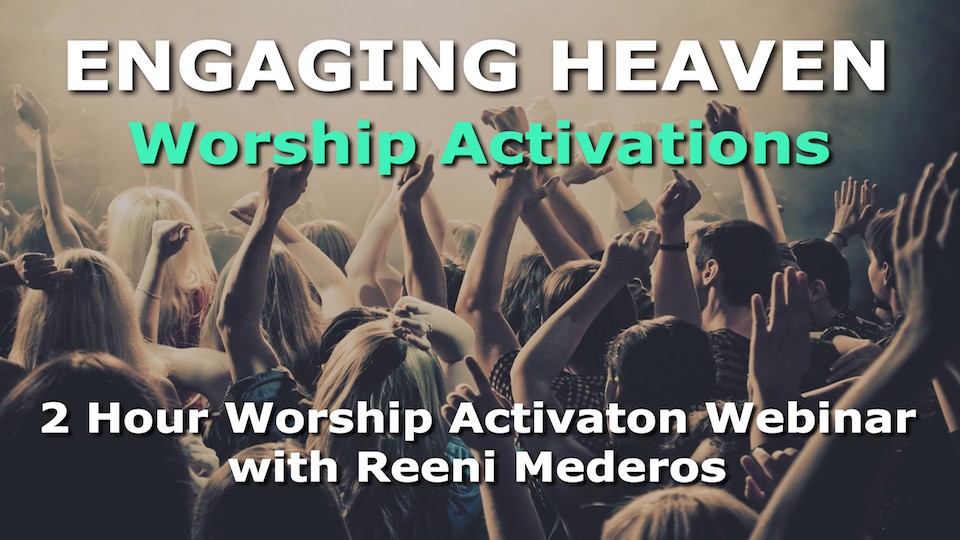 Engaging Heaven 2 Hour Worship Activation Webinar
with Reeni Mederos
Unlimited On-Demand Viewing
"God is a Spirit (a spiritual Being) and those who worship Him must worship Him in spirit and in truth (reality)." John 4:24 AMP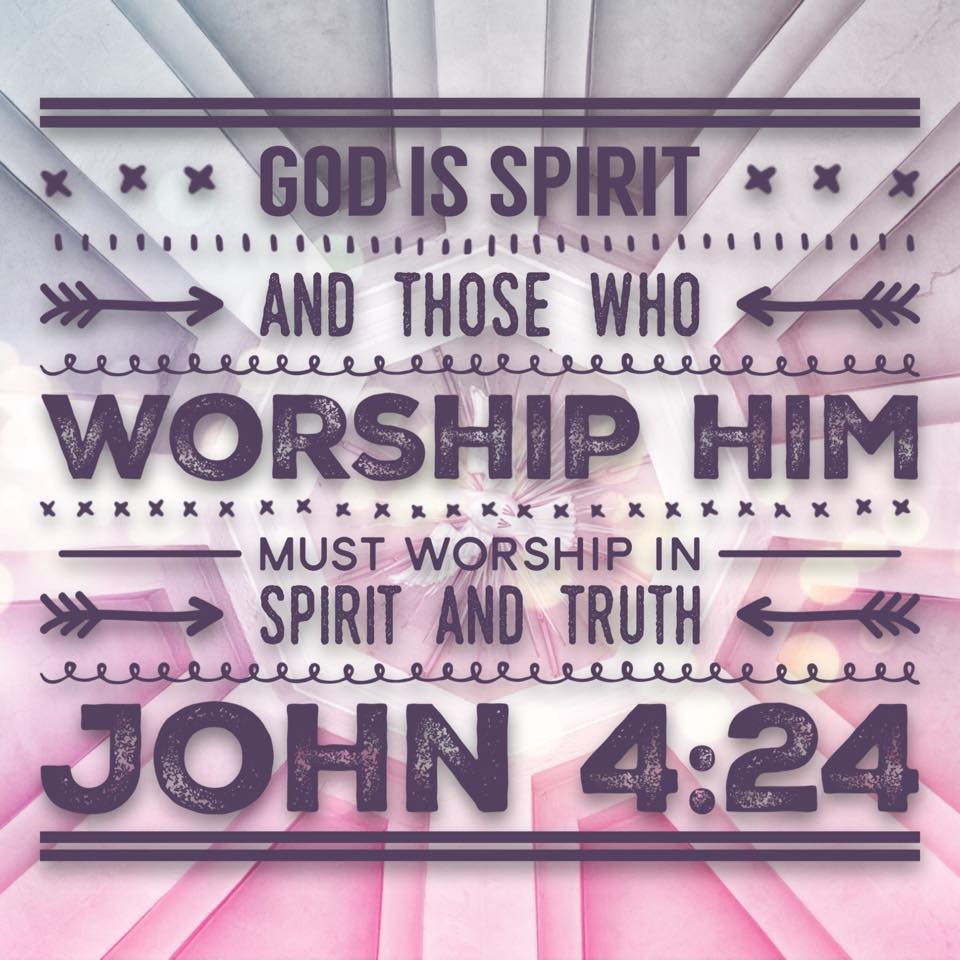 This is one of our most unique webinars! Inspired by the Lord, this worship activation webinar will help you to engage the realms of worship with ease, navigate the courts of heaven and explore the realms of the kingdom of God through Biblical teaching and instruction and also practical steps through anointed worship with exercises to help train your spiritual senses. You will engage in a live or on-demand worship session with Reeni Mederos as she will instruct and escort you into the heavenly realms encouraging you as you engage in heavenly visions, angelic presence, revelation and interpretation that is all born out of intimacy with Christ. Reeni will take you into the heavenly realms step by step, with proper protocols of approaching the courts of heaven and navigating through the different realms of heavenly worship as lead by the Holy Spirit. This webinar is very informative and full of practical hands-on activations to break the barriers that hinder you from entering into deeper places of worship with the Lord. After the webinar is over, you will leave soaring high in your spirit with the Lord giving you tools to cause you to run in ecstatic worship every day.

In this worship activation webinar, Reeni will take you where she goes with the Lord every day in her worship time and reveal her secrets as a prophetic psalmist of the Lord how to dive deep into the heart of God. We believe this webinar will bring you deliverance, freedom, healing and a closer walk with God as the anointing is what breaks every yoke of bondage. You will take communion and walk through the different gates of heaven and discuss the hinderances that keep people from a full worship experience with the Lord that is genuine and life changing. Activations will include participation through active worship in the intimacy and privacy of your own home, live text chat and conference call as the class will share each others visions and encounters during the live activations to be an encouragement to one another. Even if you watch the webinar recording, impartation will still occur and your spirit will still engage because there is no time or space limit in the spirit. As a result of the activation webinar, you will be more equipped to engage the realms of the spirit through utilizing worship as a vehicle to penetrate barriers through the blood of Jesus and worship combined. This is one of our most exciting webinars. Nothing launches you faster into the realms of heaven than tapping into angelic worship, where angels escort you directly into the throne room of God. This webinar is an adventure in the spirit that will leave you wanting to dive into the presence of the Lord every day which results in growth and maturity if you practice it every day.
WHAT TO EXPECT:

In this 2 Hour Live and On-Demand Worship Activation Webinar, Prophet Reeni Mederos will take you into the proper protocols in approaching heavenly realms and the courts of heaven through anointed worship where you actually engage and participate in the comforts of your own home. You will be informed, encouraged, inspired and empowered as Reeni gives you her own personal life experiences of how she enters into deep worship on a daily basis as God has taught her how engaging heaven is not hard, but easy enough for a child to understand. You will also have the opportunity to engage in a time of LIVE Q&A and sharing your visions in the text chat and on the live call with the class according to the leading and flow of the Holy Spirit.
In this 2 Hour Online Webinar, we will take communion together as a class to honor the Lord Jesus Christ and to launch us into the spirit realm where we can learn from the Spirit of God Himself as He will lead us into all truth. This class is truly a journey into the heart and mind of God as He will be present with us as we explore the wonders of His person together and the joys of accessing heavenly places in worship on a greater and deeper level. This class is one of our favorites because of the liberation that many people experience as a result. All of creation is groaning for the sons of God to manifest and this one class will propel you into that creation mandate as mature sons of God as we truly understand what it means to worship IN spirit and IN truth. We look forward to seeing you in the class!
Course Access: This course provides an interactive format to post your lesson comments with other students. The session will start with taking holy communion as a group to honor the Lord Jesus Christ! There are no tests and no homework except that which you choose to engage in between you and God from recommended worship exercises. This webinar can be viewed LIVE or ON-DEMAND to meet your schedule needs at your own pace from anywhere in the world on most devices. This class is accessible 24 hours a day with unlimited viewing with no expiration as long as the class is available online to give you ample time to review as much as needed at your leisure. It's that easy! Register Now!

SEE YOU IN CLASS!

Course Instructor: Reeni Mederos - Founder of Spirit Academy
Optional: Be prepared to take communion together as a class to honor the Lord Jesus Christ with the first fruits of our time and have your communion elements ready such as a piece of cracker and water or juice.

Here are some of the class perks you're getting...
Watch LIVE or Anytime On-Demand Video at your leisure.
Chat comment Interaction with Students and Instructor (optional)

FREE Online Spiritual Gifts Test

Unlimited On-Demand Access to this video as long as this class is available online.
Refund Policy: No refunds once you have logged into your course.
Registration Problems: Should you have any difficulties with your registration process, try using an alternate email address for your registration.
For further assistance, please email us at [email protected] or call or text (404) 220-7771.
Your Instructor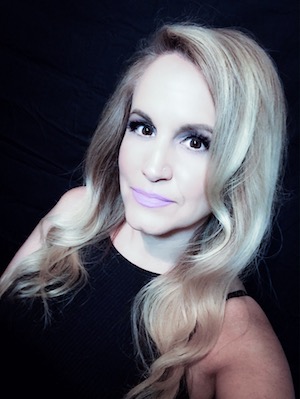 Reeni Mederos is the founder of Mystérion Expressions, Mystérion Academy and Mystērion.TV and is a revelatory motivational speaker, author of "The Weapon of Peace," and pioneering seer and a fiery prophetic psalmist who releases the fire of Seraphim with a passionate love for Christ in her spontaneous worship over cities, regions and nations, piercing individual lives with her contagious passion for Christ and adventuring the realms of the Kingdom following hard after God. Reeni has been activating the Body of Christ into God's supernatural realms for over 25 years with her online schools, live broadcasts and webinars, and on-location activation encounters, helping others to discover and fulfill their God-given destiny scrolls.
With a down to earth prophetic mentoring style that is easily received, Reeni's ability as a prophetic seer brings restoration to a persons God given identity from God and their original blueprint design from heaven. Hope is restored that brings healing to the heart, drawing out the gifts and callings within a person, and raises confidence levels as she administers pinpointed activation strategy with divine wisdom . As Reeni draws out the inner potential of a person's calling and hidden inner treasures with keen prophetic insight into the heart and anointed instruction, many discover the reality of their God-given blueprint, identity and destiny on accelerated levels in a very short period of time that results in a life that is transformed and equipped to do mighty exploits in God as matured sons and daughters of God.
Course Curriculum
Engaging Heaven Worship Activations
Available in days
days after you enroll
Courses Included with Purchase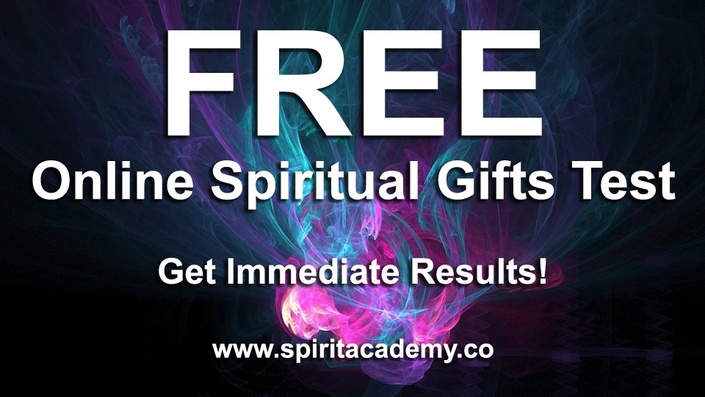 FREE Online Spiritual Gifts Test
Get Immediate Printable Results!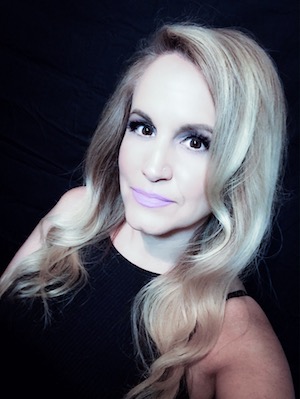 FREE
Original Price: $0