Living In The Mystery of Union
2 Hour Webinar Recording with Reeni Mederos
with Unlimited On-Demand Viewing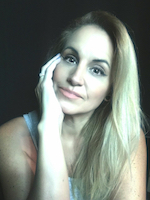 The Mystery of Union is an incredible place we can find inside the very heart and person of God. This affects every relationship in your life. Much of what religion teaches is striving. God teaches us union and the flow of this union with Him is where we live and move and have our being. There is nothing more intimate than being in union with Christ. It is one of the most transforming places in the spirit that we have the privilege of access and one of the most necessary to get anything accomplished. There is a realm that Christ died for us to enter into with Him that must be discovered and pursued by each individual believer in Christ. You must go there yourself! It has to be one on one. Union is the place behind the veil that Jesus gave us access to, to teach us how to live in the fullness of what He died for on the cross. Sadly, many believers have been short changed through wrong teaching or a religious mindset that prevents them from believing they can actually access such an intimate union in Christ, where many teachers won't actually show you how to get there. Religion makes it hard to enter that "flow of union" with the Lord but Jesus made the way already and it's not as hard as many think.
In this mentoring series, I will break it down for you, make it easy to understand how we really can access a place of deep union with the Lord that is an adventure every single day. We will dive deep into the mystery of God's heart, what it really means and looks like to be "in union" with Him and how much more we can accomplish beyond the veil when we really learn how to access the deep secrets of His heart. This is a process that takes time and practice that must be walked out and walked into in the life of the every believer. God does not make it difficult to access the deep things of His heart but there is a protocol (not a religious formula) He has designed for us to follow. The spirit of God must lead us and when He does, God opens the eyes of understanding in our hearts. God will not hold back the treasures of His heart when we come to Him with humility, honor and respect. He will reveal Himself to you in amazing ways when you access that place of true, genuine and sincere union with Him. Jesus is the way, the truth and the life. He is the pathway to the many blessings He has reserved for us in heavenly places but many times we simply don't know how to access that place. There is so much God wants to not only teach us there, but also to infuse Himself into our very being from glory to glory. "Infusion requires union." - Reeni Mederos
In this 2 Hour Webinar Recording, I will share the biblical and spiritual principles God has personally given me in my relationship with Him to go deep into the union of His heart, what happens there in that place and what results from regularly practicing "union" with and "in" Him. I will share with you what happens over time as you continue to practice "union" in Christ and some of the wonderful things you can look forward to as you dive deep into this realm of His heart. It is time to uncover the "mystery of union" for it is God's desire to reveal the mystery of His kingdom to you in all its fullness as you come to Him with childlike faith and are challenged to walk with Him in a greater level of maturity, peace and stability.
In this 2-Hour Webinar Recording, we will take communion together to launch our session and dive right into the content God has for us along with a time of questions and answers and real life instances and situations to discuss in an up close and personal and safe online environment. I love these formats of diving into the heart of God together as we learn together, activate together and experience God together as a hungry body of believers. God's heart is adventurous and exciting and I look forward to exploring this arena of God's heart with you.
This session has been recorded and available for On-Demand viewing as many times as needed with unlimited access as long as the class is available online. Should the class be taken down at a future date, you will be given a 30 day notice so you can review the material once again.
I look forward to having you in the class!
Reeni Mederos - Founder of Mysterion Academy
Optional: Be prepared to take communion together as a class to honor the Lord Jesus Christ with the first fruits of our time and have your communion elements ready such as a piece of cracker and water or juice.

Here are some of the class perks you're getting...
Watch Anytime On-Demand Video at your leisure.

Chat comment Interaction with Students and Instructor (optional)

FREE Online Spiritual Gifts Test

Unlimited On-Demand Access to this video as long as this class is available online.
Refund Policy: No refunds once you have logged into your course.
Registration Problems: Should you have any difficulties with your registration process, try using an alternate email address for your registration.
For further assistance, please email us at [email protected] or call or text (404) 220-7771.