Separating Soul From Spirit - 3 Hour Online Webinar with Reeni Mederos
What does it mean to "divide soul and spirit" or to "separate soul from spirit" that is referred to in Hebrews 4:12?
"For the word of God is quick, and powerful, and sharper than any two-edged sword, piercing even to the dividing asunder of soul and spirit, and of the joints and marrow, and is a discerner of the thoughts and intents of the heart." Hebrews 4:12 (King James Version)
Many people live their lives with their spirit being entrapped and enslaved to their body and soul. The dictates of the flesh are ruling and reigning without realizing that the entanglements and cares of this world must be separated from their spirit in order to live according to God's original intent and design before the fall of man. When the Bible says that God's Word, or the Word that God speaks to us is alive, powerful and active, it is always moving and accomplishing what God desires for it to accomplish. God wants us to be formed, shaped and molded into His image because the fall of man caused us to be deformed from the true image of Christ that we are supposed to be transformed into.
Our spirit being is who we truly are. We have a spirit that lives in a body and has a soul. We are to live from, reign from and govern from our spirit being on the outside. Our spirit being was not meant to be trapped inside our sinful human nature and was not designed to follow or be enslaved by the dictates of the flesh, which comes from our bodies and the soul realm. The Bible is clear that we are to kill the dictates and the appetites of the flesh. This is absolutely true, yet some church teachings have taught us that this is such a morbid and burdensome process, when Jesus always encouraged us to believe in Him as the resurrection and the life and we are to pursue that resurrected life on a daily basis.
In this 3-Hour Online Webinar, I will reveal the mystery of the dividing or separating of the soul and spirit, what that means, how you can practice dividing your own soul and spirit in prayer and how you can live your life from ruling and governing from your spirit being, and not from your body and soul. When we make decisions and flow in the spirit, we are to flow "in the spirit" as your spirit is the governing force that engages with the spirit and presence of God. The Father seeks those who will worship Him "in spirit and in truth." Our bodies and souls must learn to be governed and ruled by our spirit being, which is led and directed by the Spirit of God. Separating Soul From Spirit is an actual process that occurs when God's Word is being spoken into your very being through reading His word, through visions and revelations in prayer, through dreams in the night and through interacting with the spirit world around you. Many times our spirit being is so buried under the cares of this world and from the soul and the body that it cannot discern, see or hear the Spirit of God when He is moving or speaking, and it cannot have full fellowship with God because it is clouded by the bondages of the human nature which bears the sinful nature, and must be brought into alignment and subjection to the Holy Spirit by an act of our will. The Bible says the God's people perish for a lack of knowledge and this is one area that must be biblically taught and demonstrated in the proper ways of the Lord.
In this 3 Hour Online Webinar, I will break down every aspect of this scripture, what it means and how it should be applied to your life so that you can live every day in the transformation, transfiguration and resurrection life that Christ died for you to have. This means that we will engage in the principles of the courts of heaven and activate our spirit being to be the dominant force and command it to come to the forefront of our being because that is who we truly are in Christ. In order for us to be seated in our governmental seat of authority in heavenly places, we must learn to train, discipline and command our bodies and our souls to be in proper alignment with the Spirit of God and to not be out of alignment where we are constantly being a slave to whatever emotion, physical pain, thoughts and demonic spirit that tries to dictate to us. God did not design that for us. Thank God Jesus paid the price for our freedom and for our spirit being to rule and reign, yet we have not been properly taught in church how to do this on a daily basis and in a practical format that is life changing and causes permanent freedom to be heavens influence on this earth the way Jesus meant for us to be.
If you desire to learn and practice how to separate your soul from your spirit with God's Word active in your life that brings transformation, healing, joy, freedom, inspiration, deliverance, wisdom, power, redemption, restoration and restitution, then this class is for you. You will have the opportunity partake and glean from live questions conducted in an online classroom format that is safe, empowering and full of Godly principles and scriptures that will equip you to fulfill your destiny that is written in the scrolls of heaven. In order to activate those scrolls, you must learn how to separate your soul from your spirit and learn how to communicate with God from your spirit being and not from the dictates of your soul and body. Our bodies and our souls are good, but they must operate from taking orders from our spirit being as dying to the flesh will become a joy because of the rewards that come with it. When Jesus suffered on the cross, He went through excruciating pain, but He always looked to the rewards which would be the amazing relationship He would have with you and me because of His blood sacrifice and exercising foresight.
In this 3 Hour Online Webinar, we will take communion to honor the Lord Jesus Christ, our Savior, and to launch us into the spirit realm where we can learn from the Spirit of God Himself as He will lead us and guide us into all truth. This class is truly a journey into the heart and mind of God as He will be present with us as we explore the wonders of His person together and the joys of accessing heavenly places on a greater and deeper level. This class is one of my favorites to teach on because of the liberation that many people experience as a result. All of creation is groaning for the sons of God to manifest and this one class will propel you into that creation mandate as mature sons of God. I look forward to seeing you in the class!
Course Access: This course provides an interactive format to post your lesson comments with other students. The session will start with taking holy communion as a group to honor the Lord Jesus Christ! There are no tests and no homework except that which you choose to engage in between you and God from recommended exercises. This webinar viewed ON-DEMAND to meet your schedule at your own pace from anywhere in the world on most devices. This class is accessible 24 hours a day with unlimited viewing with no expiration as long as the class is available online to give you ample time to review as much as needed at your leisure. It's that easy! Register Now!

SEE YOU IN CLASS!

Reeni Mederos - Founder of Spirit Academy
Optional: Be prepared to take communion together as a class to honor the Lord Jesus Christ with the first fruits of our time and have your communion elements ready such as a piece of cracker and water or juice.

Here are some of the class perks you're getting...
Watch Anytime On-Demand Video at your leisure.
Chat comment Interaction with Students and Instructor (optional)
FREE Online Spiritual Gifts Test
Unlimited On-Demand Access to this video as long as this class is available online.
Refund Policy: No refunds once you have logged into your course.
Registration Problems: Should you have any difficulties with your registration process, try using an alternate email address for your registration.
For further assistance, please email us at [email protected] or call or text (404) 220-7771.
"I have listened over and over. Father, open all of this to me. So very grateful Reeni for all you have done, are doing, and will do."
- Nancy Miller, Mysterion Academy Student
Your Instructor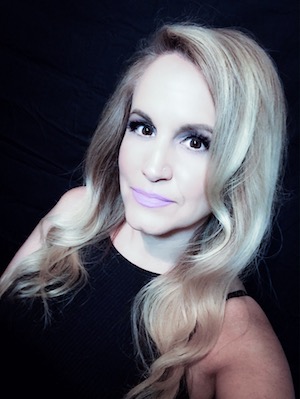 Reeni Mederos is the founder of Mystérion Expressions, Mystérion Academy and Mystērion.TV and is a revelatory motivational speaker, author of "The Weapon of Peace," and pioneering seer and a fiery prophetic psalmist who releases the fire of Seraphim with a passionate love for Christ in her spontaneous worship over cities, regions and nations, piercing individual lives with her contagious passion for Christ and adventuring the realms of the Kingdom following hard after God. Reeni has been activating the Body of Christ into God's supernatural realms for over 25 years with her online schools, live broadcasts and webinars, and on-location activation encounters, helping others to discover and fulfill their God-given destiny scrolls.
With a down to earth prophetic mentoring style that is easily received, Reeni's ability as a prophetic seer brings restoration to a persons God given identity from God and their original blueprint design from heaven. Hope is restored that brings healing to the heart, drawing out the gifts and callings within a person, and raises confidence levels as she administers pinpointed activation strategy with divine wisdom . As Reeni draws out the inner potential of a person's calling and hidden inner treasures with keen prophetic insight into the heart and anointed instruction, many discover the reality of their God-given blueprint, identity and destiny on accelerated levels in a very short period of time that results in a life that is transformed and equipped to do mighty exploits in God as matured sons and daughters of God.
Course Curriculum
WATCH ON-DEMAND WEBINAR RECORDING HERE
Available in days
days after you enroll
Courses Included with Purchase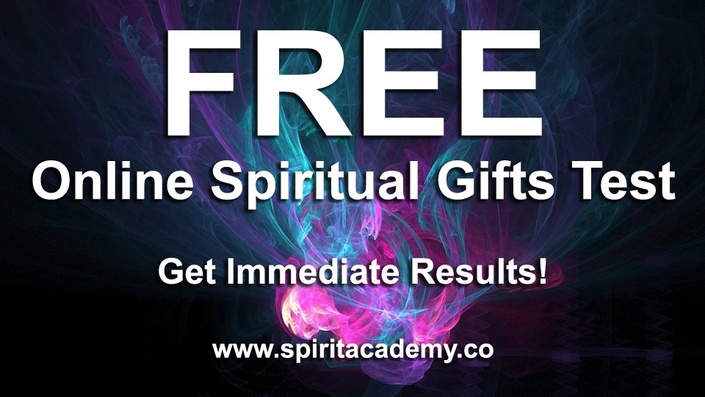 FREE Online Spiritual Gifts Test
Get Immediate Printable Results!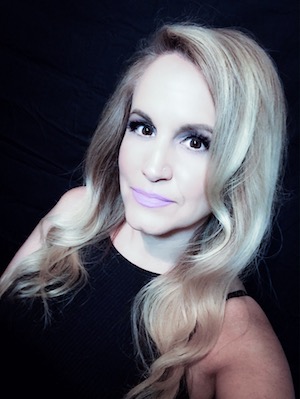 FREE
Original Price: $0