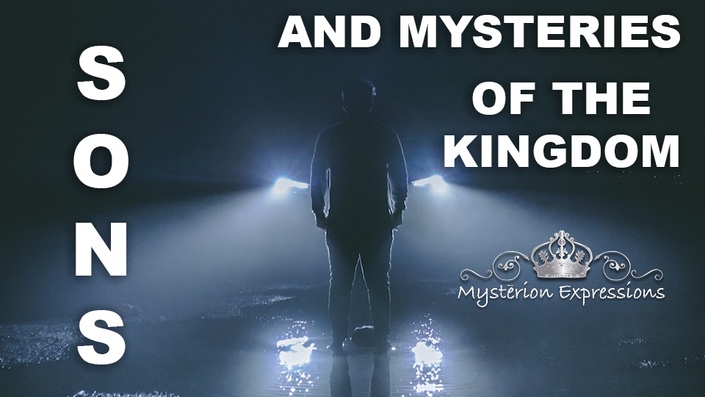 SONS & MYSTERIES OF THE KINGDOM

2 Hour Mentoring Webinar
with Reeni Mederos
with

Unlimited Anytime On-Demand Viewing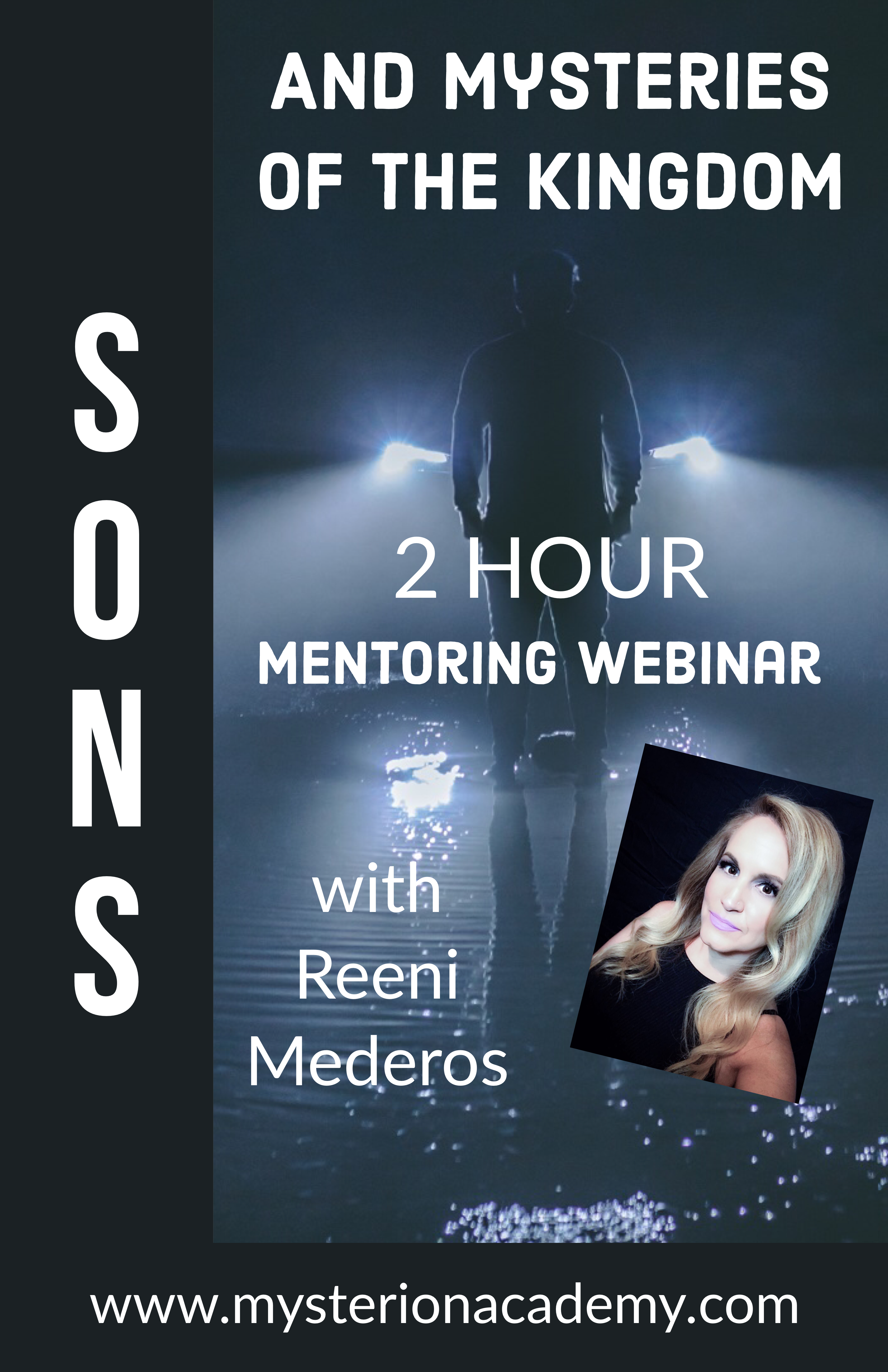 In Mark 4:11, Jesus said, "The mystery of the kingdom of God has been given to you [who have teachable hearts]..." As sons and daughters of the kingdom, we have been given access into the mystery of God's heart which means we have access to His secret thoughts, feelings, mind and purposes. Not only do we have access to His feelings thoughts and purposes, but He also calls us brothers and sisters as we mature as sons.

Jesus, the Holy One, makes us holy. And as sons and daughters, we now belong to his same Father, so He is not ashamed or embarrassed to introduce us as His brothers and sisters! For He has said, "I will reveal who you really are to my brothers and sisters, and I will glorify you with praises in the midst of the congregation." Hebrews 2:11-12 (TPT)

Some Bible translations say "sons" and some include "sons and daughters." We can think of the term "sons" as position rather than gender. In bringing "many sons to glory," there is more we are to access after salvation. It is called "sonship." YHVH is referring to "maturity" and the privilege we have as positional sons in the kingdom of God where we have access to the mysteries of His heart and His kingdom only through intimacy and union with Christ through the work of the cross. As sons and heirs of the kingdom, we are also brothers and sisters with Christ. This doesn't mean we are equal to Christ is the sense of His deity but we are given the same love and access to our Father's kingdom that Jesus has. As Jesus presents us to the Father as "sons" (and daughters), we begin to realize who we really are as far as our identity before the fall of man. Then we can move positionally in the realm of the kingdom as fully matured sons and begin to learn how to transcend time and space as spirit beings and not allowing our human nature to rule over us. We were created to take dominion, but in our spiritual being state where our souls and bodies are subjected to our spirit and we can operate in our full identity and position as YHVH originally created us to live and move and have our being in Christ as co-heirs to the kingdom.

In this powerful two hour webinar, we will explore what a true son (position) is, how to mature as a true son in the kingdom and how to access the privilege and promises of the kingdom that is reserved for us from the foundations of the world. Yeshua restored our position in heaven, but not just as a saved Christian. There is so much more to WHO we are that we have not scratched the surface of that mystery to its full extent. Each person is responsible to work out their own salvation by going deeper into the mystery of the kingdom of God to discover all that the Father has stored up for us there. We as positional and beloved sons (and daughters) are a force on the earth that the enemy cannot match if we are positioned properly.

There is a protocol for accessing the realms of the kingdom and through that access, we mature because we are leaving behind the dominion of the soul and human nature, nailing it to the cross even on a daily basis so that our spirit-being as sons of the kingdom can rule and reign in heavenly places and also on the earth to accomplish many mighty exploits. Whatever realm and region in the spirit that God has called you to, you MUST mature as a son of God. Religion is the number one reason for stunted growth in the kingdom as it blocks the way to freedom of developing who you were created to be. You must be before you can do. Many Christians get caught up in the doing of the kingdom before they fully develop as sons of the kingdom and end up fruitless and frustrated become one must precede the other.

We are going to explore the realms of sonship, who we are, what we have access to and then dive into many mysteries that are privileged to sons of the kingdom that will propel your relationship with God into greater levels of maturity as sons. We will learn what the scripture really says about our sonship and how we can transcend heavenly and earthly realms as spirit beings into from place to place, realm to realm and glory to glory in kingdom rulership. Mysteries of the kingdom are given by God as we become more and more intimate with Christ and we discover how much we really are welcomed by our heavenly Father. Religion will never tell you who much access you have to the Father directly but rather it obligates you to rules and regulations that lead to fruitless efforts of never being able to operate as who you truly are. The mystery of the kingdom has been given to you in full measure but it is our responsibility to discover those mysteries as we apply ourselves to intimacy with God and study the deeper meanings hidden in scripture. "It is the glory of God to conceal a matter; to search out a matter is the glory of kings." Proverbs 25:2 (NIV) The Father is ready to open up the realm of revelation, insight, understanding and illuminate that which has been hidden for such a time as this. There are more mysteries to discover and uncover in God's heart and the realm of the kingdom that is accessible to those who believe and who are teachable and ready to go higher into the next level of kingdom rulership. Come ready to explore the mysteries of the kingdom, the mysteries of God's heart and the mysteries of becoming a fully matured son of the kingdom.

After the teaching, we will have a time of questions and answers at the end of the class and we will also enter into some activations as kingdom sons into the realm of mystery into deeper places of God's kingdom. We will take communion together corporately as a class to start our journey into the mystery of God's heart. God wants to empower you, deliver you, heal you and cleanse you on a much deeper and higher level than what you have known but with ease of understanding of entering your position and sonship with ease of understanding and insight through Reeni's teaching as she breaks it down to make it easy to comprehend the illuminating mysteries of the kingdom.
We look forward to having you in the class!
Mystērion Academy
Optional: Be prepared to take communion together as a class to honor the Lord Jesus Christ with the first fruits of our time and have your communion elements ready such as a piece of cracker and water or juice.
Here are some of the class perks you're getting...
-Watch Anytime On-Demand Video at your leisure
-Comment and Q&A with Students and Instructor (optional)
-FREE Online Spiritual Gifts Test
-Unlimited On-Demand Access to this video as long as this class is available online.
Refund Policy: No refunds once you have logged into your course.
Registration Problems: Should you have any difficulties with your registration process, try using an alternate email address for your registration.
For further assistance, please email us at [email protected] or call or text (404) 220-7771.
Reeni Mederos, Founder of Mysterion Expressions
www.mysterionexpressions.com
Your Instructor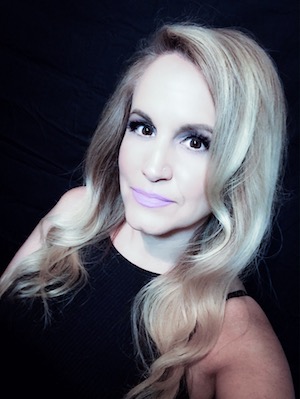 Reeni Mederos is the founder of Mystérion Expressions, Mystérion Academy and Mystērion.TV and is a revelatory motivational speaker, author of "The Weapon of Peace," and pioneering seer and a fiery prophetic psalmist who releases the fire of Seraphim with a passionate love for Christ in her spontaneous worship over cities, regions and nations, piercing individual lives with her contagious passion for Christ and adventuring the realms of the Kingdom following hard after God. Reeni has been activating the Body of Christ into God's supernatural realms for over 25 years with her online schools, live broadcasts and webinars, and on-location activation encounters, helping others to discover and fulfill their God-given destiny scrolls.
With a down to earth prophetic mentoring style that is easily received, Reeni's ability as a prophetic seer brings restoration to a persons God given identity from God and their original blueprint design from heaven. Hope is restored that brings healing to the heart, drawing out the gifts and callings within a person, and raises confidence levels as she administers pinpointed activation strategy with divine wisdom . As Reeni draws out the inner potential of a person's calling and hidden inner treasures with keen prophetic insight into the heart and anointed instruction, many discover the reality of their God-given blueprint, identity and destiny on accelerated levels in a very short period of time that results in a life that is transformed and equipped to do mighty exploits in God as matured sons and daughters of God.
Course Curriculum
Live Webinar - Sons and Mysteries of the Kingdom with Reeni Mederos
Available in days
days after you enroll
Courses Included with Purchase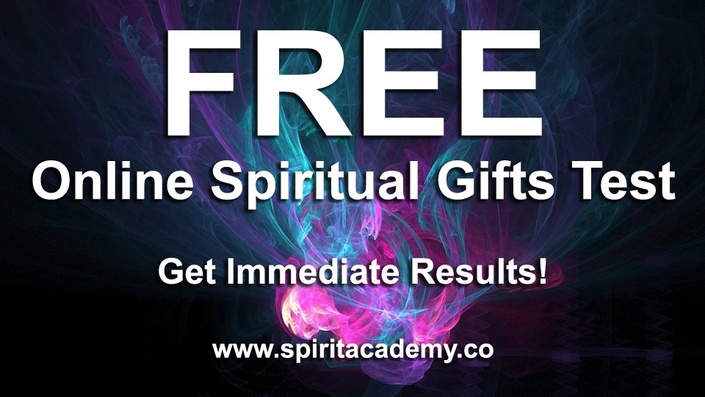 FREE Online Spiritual Gifts Test
Get Immediate Printable Results!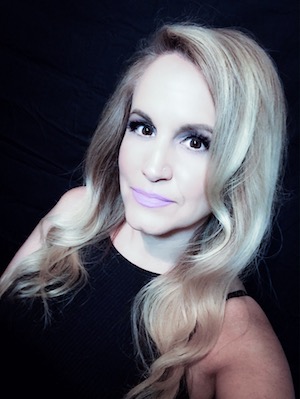 FREE
Original Price: $0