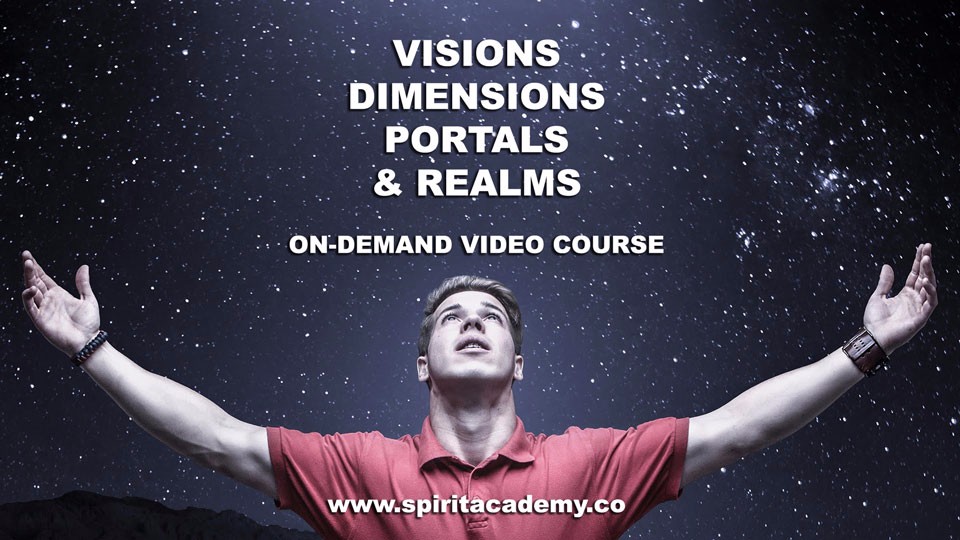 Visions, Dimensions, Portals & Realms is an ON-DEMAND VIDEO COURSE with 6 lessons and over 12 hours of video teaching and student interaction that is an invitation for you to dive right into the heart of God by 1) activating and growing your seer ability, 2) helping you to navigate the realms of the Kingdom of God, 3) accessing the Courts of Heaven with proper protocols and 4) growing deeper in your relationship with the Lord as you engage the Kingdom of God like never before. Partake of this fresh, cutting edge teaching, revelation and Biblical insight with your instructor, Reeni Mederos, as she leads you into group activations in the realm of the Spirit. Engage in the recorded live interaction through video, audio calls and forum chat with a powerful impartation as if you were there in person.

Course Access: This course provides an interactive format to post your comments and interact with other students after each lesson in an up-close mentoring format. Every session will start with taking holy communion as a group to honor the Lord Jesus Christ! There are no tests and no homework except that which you choose to engage in between you and God from recommended exercises. This course can be taken at your own pace from anywhere in the world on most devices and is accessible 24 hours a day with unlimited viewing with no expiration as as long as the course is available online to give you ample time to complete your course and review as much as needed at your leisure. It's that easy! Register Now!
Refunds: No refunds once you have logged into your course.
For assistance, please email us at [email protected]